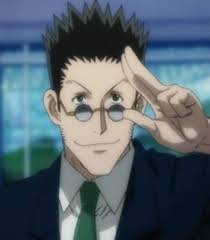 Lancelot Hamilton

Race:

Human/Paladin Hybird

Gender:

Male

Family:

Shizuru Kuwabara (Mentor)
Ilya Marcovich (Boss)

Debut:

Manga: YuYu Hakusho NG Chapter #1
Anime: Yuyu Hakusho NG Episode #1

Appears in:

YuYu Hakusho NG
Early Life
Edit
Lancelot Hamilton was born in January 17th, 1991. however, when his father became sick and his family couldn't afford the medical bills, Lance joined the Energizer Guild to control his Paladin Powers and use them to heal his father and others who have the same disease. but Lance left the guild at the age of 15 when the guild started to kill other races for their magic and power.
Grim Reaper Saga
Edit
?
Ordinsbergh Family Saga
Edit
?
Ork Tribe Saga
Edit
?
Energizer Guild Saga
Edit
?
Project Nibiru Saga
Edit
?
Personality
Edit
?
Appearance
Edit
?
Abilities
Edit
?
Relationships
Edit
?